NYM Senior takes 2nd in State Art Contest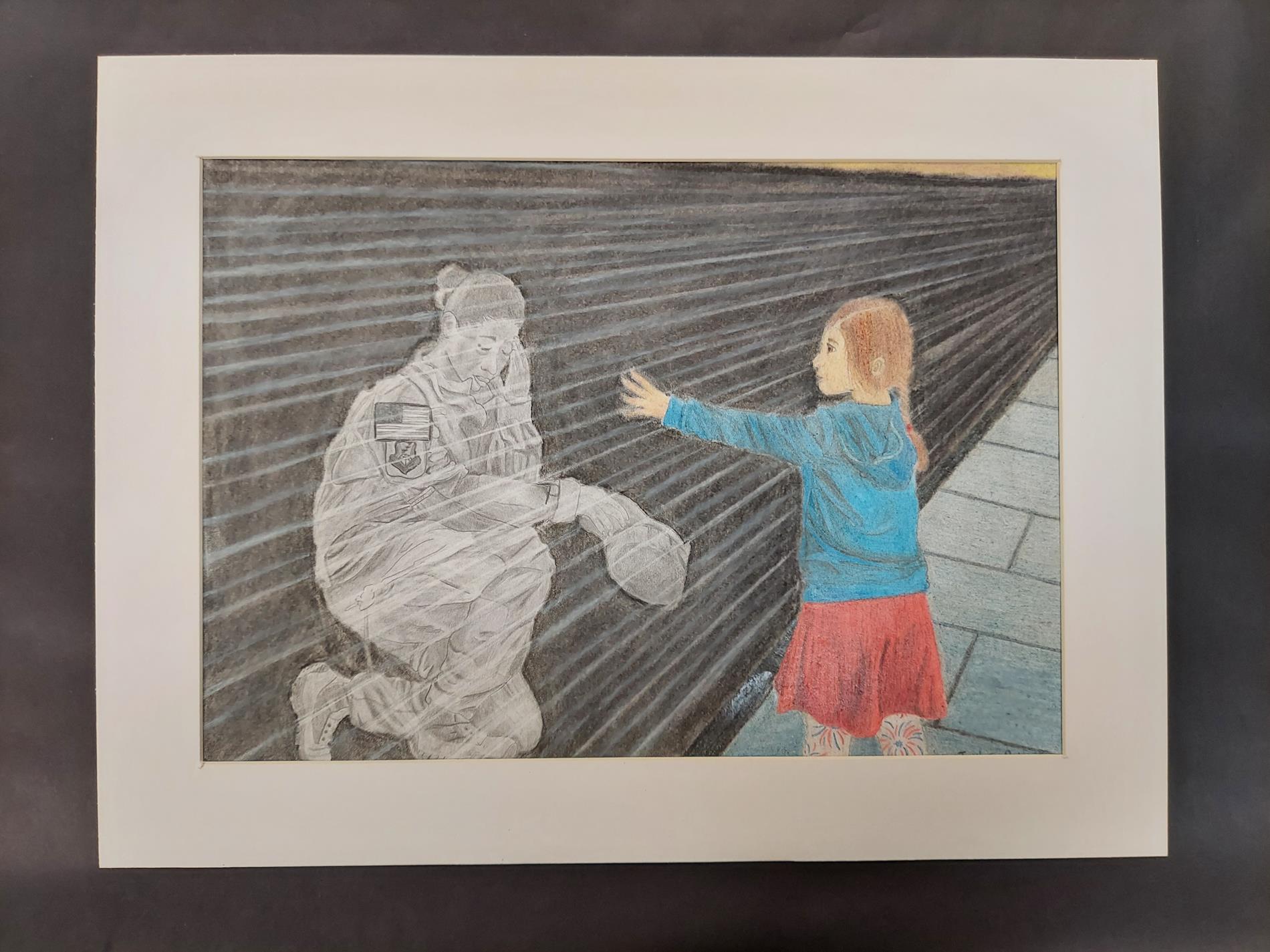 ---
New York Mills High School Senior Taylor Pulver took second place at the state level in the Young American Creative Patriotic Art Contest—VFW Auxiliary. Taylor's drawing took first at the local and regional levels before moving to the state level.
In an interview this week, Taylor shared her inspiration behind her drawing. When she was trying to come up with an idea, she kept coming back to her experience visiting the Vietnam Veterans Memorial in Washington D.C.
"It was a very powerful place—seeing all those names on this wall that was so long. I wanted to convey that in a modern scene," said Taylor.
From this vivid memory, Taylor utilized graphite, charcoal and colored pencil to showcase the emotion that many feel while visiting this war memorial.
"When I first heard I got second, I had like just woke up and it took me a few minutes to realize, but once I did I was very excited," said Taylor, as she described her feelings following the phone call that informed her of her second-place finish. "I am a little bummed that I didn't get to move on to nationals, but I am still very surprised that I made it as far as I did."
She was surprised she moved on this far because this was Taylor's first major art competition that she has entered.
Throughout her high school career, Taylor has taken several art classes with Tammy Olson. Her favorite was sculpture pottery, although drawing was a close second.
Congratulations, Taylor.