New Fence at the Football Field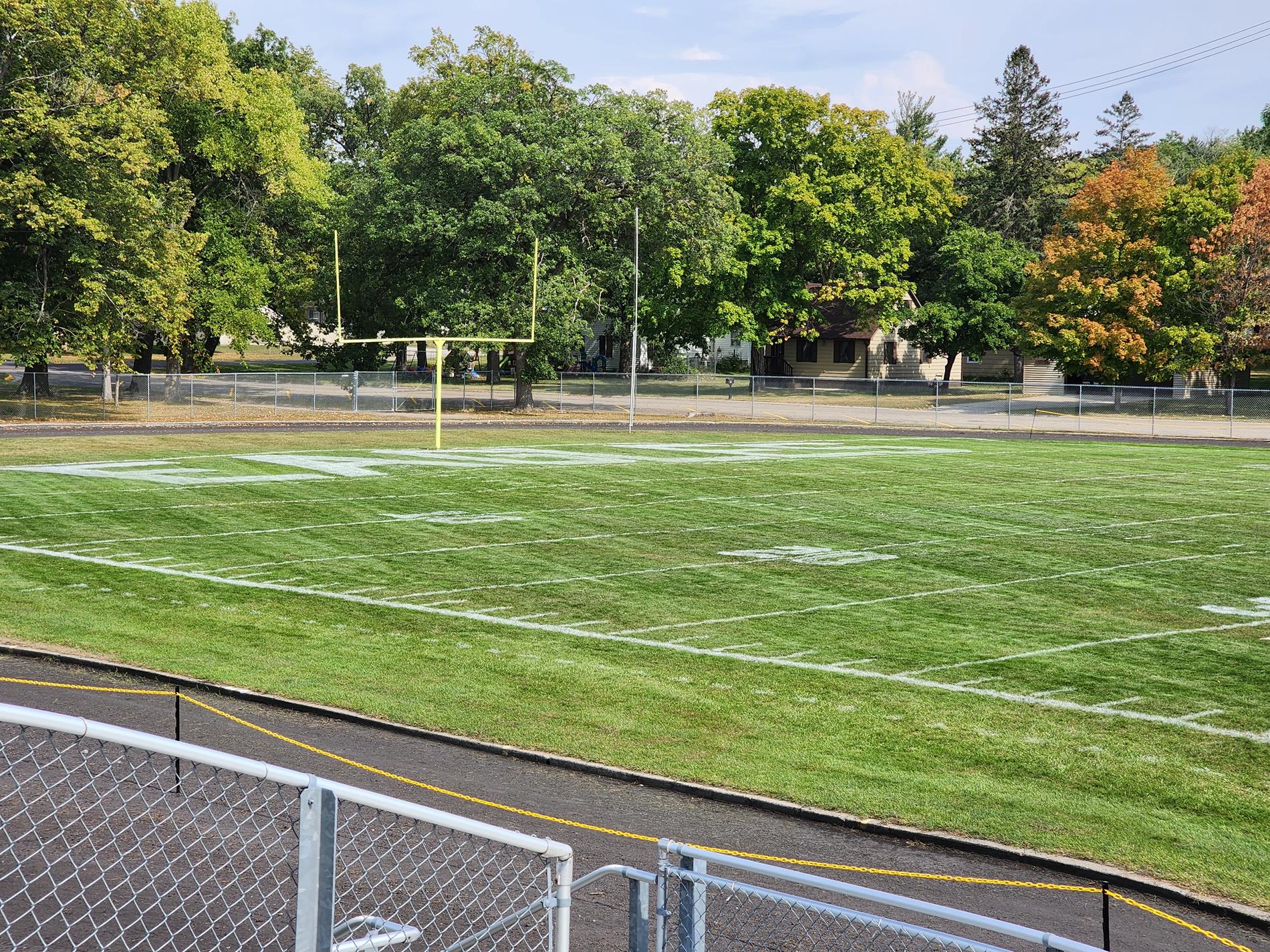 ---
Did you notice the new fence around the football field on Friday? The fence was replaced at the end of August as one of several building and grounds improvements. The improvements on the bathroom and concession stand are on the list for next summer.
The field was striped via robot again this fall, with our awesome building and grounds crew adding the finishing touches just hours before Friday night's game. The game was a fun one, with the Eagles leaving the field with a
38-0 win over Pine River Backus.