Homecoming 2022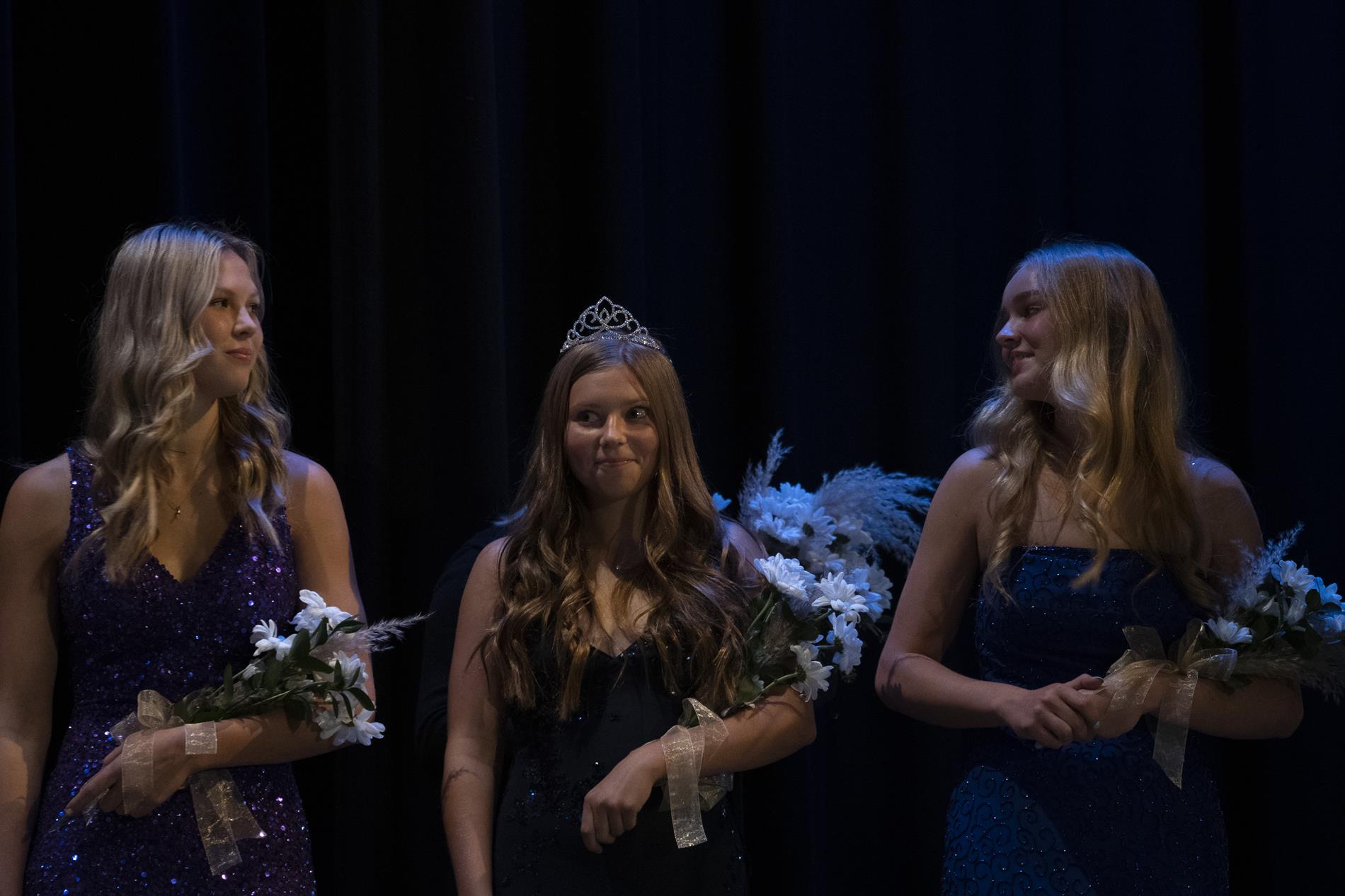 ---
Congratulations to King Monte Briard and Queen Maya Radniecki. The duo was crowned during the New York Mills 2022 Homecoming Coronation this afternoon at the school.
King Candidates were Monte Briard, Simon Snyder, Jonah Ruther, Brayden Ehnert, and Rowland Dykhoff. Queen Candidates were Bella Bauck, Maya Radniecki, Aidyn Baune, Kailey Keskitalo, and Grace Wallgren. The Master and Mistress of Ceremonies were Will Oakes and Kaitlyn Geiser.
Each senior candidate was first escorted to center stage by an inspirational adult in their life. The ceremony also included piano performances by Abby Johnston (prelude), Morgan Guck, and Dylan Selander. Aliya Gerber represented the Class of 2021 for the crowning portion of the ceremony.
Underclassman attendants were:
Juniors: Matteo Pierro and Mackenzie Perala
Sophomores: Joseph Mann and Kacie Steinbach
Freshmen: Elijah Geiser and Payton Lausten
Eighth Grade: Alivia Preuss
Seventh Grade: Cayden Lalum